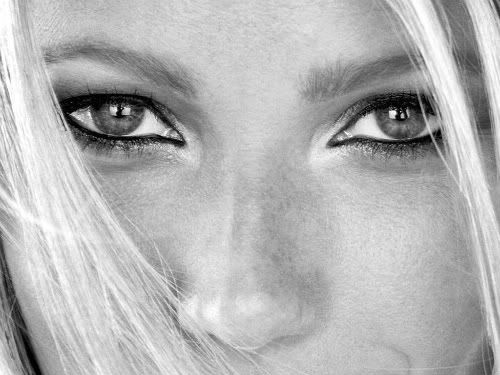 Gwyneth Paltrow. She's not really your average Joe Schmo. The
Academy Award-winning actress
just came out with a new cookbook, "
My Father's Daughter
;" she recently transformed her career from 'actor' to 'actor and SINGER' (she sang at the
Oscars
, at the
Grammy's
, on TV's
Glee
and in the movie
Country Strong
); she was just announced as the new face of
Coach
and will appear in advertisements in September; she maintains her personal site,
GOOP.com
, a site about living a better life; she has traveled the world; and she is a devoted mother and loving wife.
Gwyneth was born to Hollywood royalty. Just like many people, I tend to subconsciously stereotype those who are born "with it all." I thought their lives were consumed with getting everything they wanted, they lacked ambition, they abused their power and all of their "highs" in life all at once. I know this is a bold statement but I'm talking Hiltons - people who were born with the inability to understand what "not having it all" means. Of course there always exceptions - Jane Fonda, Ben Stiller, Demi Moore and Goldie Hawn. Luckily, Gwyneth's family is one of the most respected families in Hollywood - a rarity. I believe her family is the reason she has an incredible work ethic and a big heart. Her family is also the reason that when she wanted to start her acting career, it wasn't really considered a battle for her. She got in, no big deal. The real test was actually maintaining her career. And the ultimate test that everyone struggles with is being happy while maintaining your career. And for us non-celebs, maybe it's being happy while waiting for your career to even begin. Maybe it's finding peace and contentment during the unavoidable struggles of life. Just because someone may appear to "have it all," doesn't mean their lives are struggle-free. It's quite possible they may experience struggles more frequently having the world at their fingertips. But some people are able to stop seeing struggles, they start seeing results.
So admit it, I know I'm not the only one who is feeling just a little bit envious right now. Gwyneth seems to always look comfortable in her own skin. She doesn't focus her time on trying to re-invent herself. She knows who she is. People like her because she is real - I think she likes herself because she is real. "Home is where the heart is," is the motto Gwyneth abides by. She understands meaningful relationships are; she's had the same friends since she was 4. It is absolutely difficult to understand the meaning of keeping a balance in your life. It's apparent that Gwyneth gets it. People tend to figure this out the hard way, but a career alone doesn't make you successful. What does success mean to you? To me, success is being satisfied in every aspect of your life, being surrounded by people who love you and who you love back, knowing you made a contribution to the world and living with absolutely no regrets. But it's important to realize success in itself is subjective - it has no real meaning to anyone else but you.
"Everything in my life that's good is because I worked my ass off to get it and to maintain it."
Always an inspiration to embrace a style of simplicity.
Gwyneth has always been partial to uncomplicated silhouettes, tailored pieces and any solid pattern.
Her style choice coincides with her choice of life.