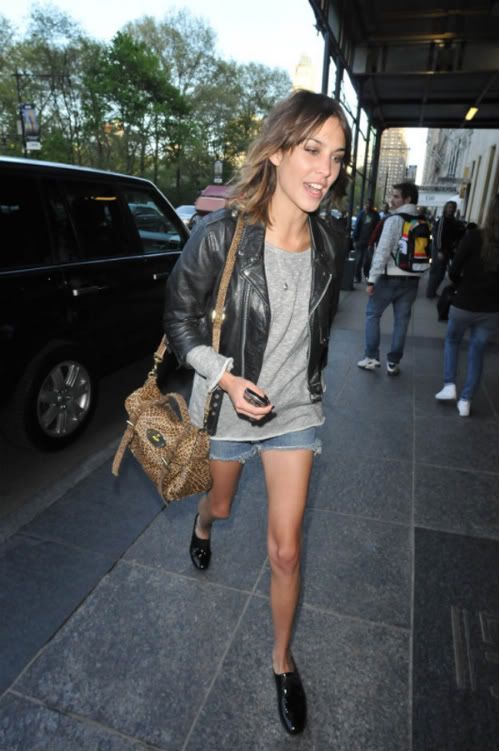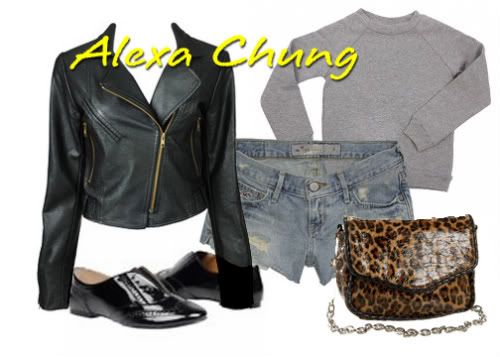 STYLE CRUSH on Alexa Chung. Her style mix is feminine + edgy, which she balances perfectly. Not only does this chick have great taste, she's got a great budget too.
I re-created the 'look' for a total of $179.84! Check out the sites below...

Hollister Co. Cut-off Jeans from
Polyvore
, $13
Basic Gray Sweatshirt from
Stel's
, $45
Forever21 Cropped Faux Leather Jacket from
Polyvore
, $9.99
SR Squared by Sondra Roberts Passion Leopard Mini Messenger from
Endless
, $41.90
Black Patent Leather Trouser Oxfords from
Steve Madden
, $69.95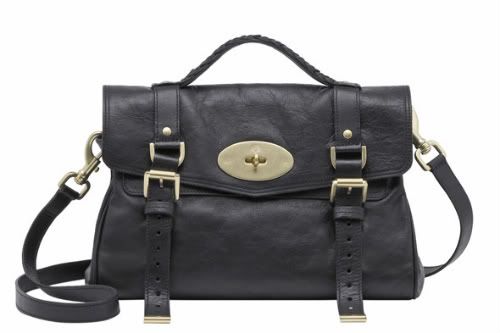 If you want to splurge on the
Mulberry Alexa Bag
, then absolutely SPLURGE. The purse values at $1,150.